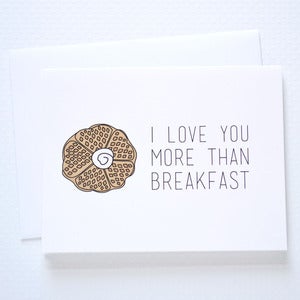 $

3.50
For those of us who dream about breakfast and find nirvana in warm, syrupy smells.
- A2 size (4 1/4" x 5 1/2")
- Blank interior
- Printed on white recycled paper
- Matching white envelopes
- Perfect for birthdays, special occasions, and saying "Thanks," "I love you," and "You're the best."
- Custom illustrations by Meredith Church
A donation of 10% of the proceeds from this item will be made to March of Dimes.